And so, it was finally upon us. After a Premier League season of typically swelling drama allied with ever dwindling quality, Euro 2012 is about to begin in inauspicious circumstances with a clash between co-hosts Poland, and former champions Greece. In the five years since the UEFA Executive Committee made their decision in Cardiff- one assumes after a particularly heavy night out- to award the Championships to the joint bid between Ukraine and Poland, any number of stadiums have been hastily built and renovated in an attempt to bring the two former Soviet-Bloc countries in line with international standards.
While the construction work has largely been successful- despite early apprehension- the deep-rooted social problems of both countries, and the growth of the extreme right, especially amongst the disenfranchised underclass, has brought with it the concomitant racial and homophobic abuse to football stadiums. It is against this fraught and hostile backdrop that Europe's usual suspects will play out their quadrennial battle to determine the best among their number.
There are few notable names to have fallen by the wayside- the promising young Belgian squad will have to wait their turn- and Turkey will not be there in spite of their expensive recruitment of the highly regarded Guus Hiddink. Of those who usually regard themselves as being contenders, the Portugese have seldom seemed so insipid, while the Czech Republic are haunted by the ghosts of glories past.
Then, of course, there is England. A country for whom there is seldom much limit to their self-approbation, have demonstrated an uncharacteristic level of caution, if not humility. The appointment of Roy Hodgson- friend of the broadsheet media pack, and a man of such grinding, underwhelming pragmatism that he is said to be able to conduct somnambulistic press-conferences in no less than five languages- is as strident a statement as the English Football Association could have made. In fact, on the basis of the games played under his short stewardship so far, coupled with the omission of Rio Ferdinand for Liverpool 's reserve full-back Martin Kelly, suggests England's problem may not be so much that they are turning into West Brom, but that they won't be as good as them.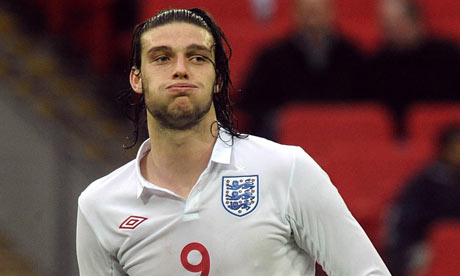 No, it seems almost certain that the winners of Euro 2012- should it not collapse in ignominy- will be drawn from The Netherlands, France, Italy, Spain or Germany. The Italians are by far the weakest of this group, with few of the recognisable faces of yesteryear- the highly combustible Balotelli aside- but expect them to be as stubborn as ever in reaching at least the second round. The Netherlands too are strong, but they have developed little since their painfully dreary World Cup campaign that put two fingers up at the swashbuckling ideals of the past. While the Dutch will likely remain as crushingly efficient, their mediocrity in defence will likely be their undoing.
The champions, Spain, are again heavily backed and possess outstanding technical ability. However, their problems mirror those of their domestic standard-bearers Barcelona who, likewise, lack balance and physical power to buttress their eye pleasing ball skills. Del Bosque has shown little leadership in addressing these issues and has determined simply to cram as many creative central midfield players into wide and striking position as possible, with expectedly ineffectual results. Question marks, as always, remain at the back, but Spain will need a clear force leading the line- whether Torres or Llorente- to complete a hat-trick of tournament victories.
The smart money, pre-tournament, has been largely spread on France and Germany. France are currently enjoying a spectacular vein of form under the legendary Laurent Blanc . Blanc has been able to eviscerate the memories of Ramyond Domemech's farcical ineptitiude, and the sad spectacle that was the player's revolt in South Africa. Now, at last, the post-Zidane generation have begun to assert themselves, with talents like Nasri, Cabaye, Benzema flourishing in a squad that has even seen the return of the wayward but lavishly gifted Hatem Ben Arfa. Like many, their central defence is unremarkable, but- fitness permitting- they should enjoy the midfield cover of Yann M'Vila, the midfield general Les Bleus have sorely lacked since the days of Makelele and Vieira.
It is the Germans, however, who appear the most complete. Their midfield of Khedira and Bastian Schweinsteiger is as solid a pairing as any, and with an array of attacking options from Oezil, Podolski to the Wunderkind Maro Gotze, Joachim Low's side seem as well placed as any to bring Europe's most successful footballing nation their first triumph of the 21st century. Whether off-field issues over-shadow what could be an enjoyably open contest is, ultimately, the responsibility and the fault of UEFA.