Traditionally, it is observed, often to the point of cliche, that the January transfer window is a poor time to conduct business for Premier League clubs. With uncertain chairmen and managers hesitant to allow talent to depart, prices are often considered to be prohibitive, and many purchases risky.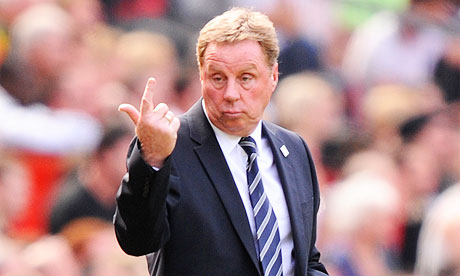 In 2013, however, such pre-conceptions have been sorely tested, almost from the day the window opened, and it seems likely that the final 24 hours of a period in which one of its major protagonists, QPR manager Harry Redknapp, described as being "like gang warfare", will be the most frenetic in its history.
A perfect storm of swelling TV rights in the following season, the looming spectre of financial fair play, and a number of clubs which have under-performed to the extent that they are willing to invest before their crises deepen, has seen even the usually conservative brandish cash with all the gaucheness of a lottery winning barmaid. Manchester United are a case in point: so often keen to avoid both buys and sales in January- and despite Alex Ferguson's protestations to the contrary- the club have made enquiries for no less than five players and have bid for at least two of those, including the lavishly gifted Wilfried Zaha of Crystal Palace.


It is further down the table that most activity has taken place, however, and it is largely indicative of the desperation of the boards of their respective clubs. Keen to elevate themselves from the mid-table mediocrity in which they have been mired due to their Summer transfer inactivity, Liverpool were quick to open their cheque-book for Chelsea misfit Daniel Sturridge and seem likely to re-sign their former youth team winger, Tom Ince, save for last minute interest from either Swansea City or Reading.


QPR, meanwhile, find themselves equipped with wealthy, ambitious, owners, and new manager Harry Redknapp more than happy to find a home for their investment. They also find themselves mired at the bottom of the table having too long backed a manager- in Mark Hughes- who abandoned a Fulham side in a strong league position to assemble what may be the worst squad per-pound-spent in the league's history. QPR are spending big and spending urgently in an attempt to sustain their Premier League status, and have secured the transfers of Ben Haim, Loic Remy and Suk-Young Yoon. They are expected to be even more active in the closing hours of the Transfer window, too, as they covet the towering duo of Peter Crouch and Chris Samba.


Tottenham Hotspur have been largely quiet on much needed reinforcements to the forward line, though chairman Daniel Levy's ongoing need to demonstrate his uncompromising transfer acumen could produce drama as the deadline approaches. Any additional purchases will supplement the capture of German midfielder Lewis Holtby, signed for a bargain fee due to the fast approaching conclusion of his contract. North London rivals Arsenal, meanwhile, seem enveloped by an air of resignation as a series of unrealistic enquiries have been made for David Villa and Zaha- among others- as a place outside the Champions League looks more and more likely.


But for all the gloom, the financial madness, and panicked deal-making, there may yet be an earth-shattering move that could not have been foreseen as the seconds tick away. The incredible stakes of next-year's Premier League television money may yet tempt a club into a fatal move for which the fans may end up paying for years to come, meaning the last minutes of the window will provide nail-biting (and very real) drama for hundreds of thousands.