The shadows of history and expectation loom so large over the new Manchester United manager it no longer bears comment. What is less explored, however, are the practical steps which David Moyes' might take to build a reputation worthy of his forbears.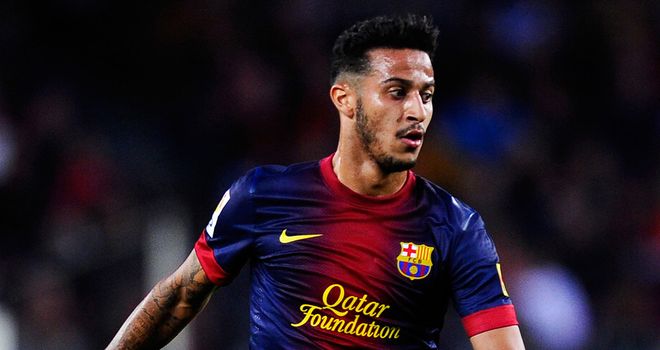 A fine line must be struck, it seems, between taking advantage of the structural and compositional legacy of Sir Alex Ferguson's winning machine and, yet, setting out a vision which is very much his own. One which, perhaps, could even exceed the most recent achievements of his illustrious predecessor who, despite his reputation, seemed to have become touched by a sentimentality in his final years which had seemed unthinkable in previous decades.
Already, Moyes has taken the bold step of replacing both Mike Phelan and Eric Steele with his own staff, and rumours persist regarding the future of highly rated Dutch coach Rene Meulensteen. Tinkering with such a consistently successful team will invariably draw criticism, but its results will likely only make themselves apparent in the long term. Where Moyes could make an immediate statement is in the recruitment of the on-field personnel for which, despite their success, United have been criticised in recent seasons- particularly in midfield.
Certainly, although the trophies kept coming, there was a sense that the finely balanced skill, aggression and dynamism of the youthful Roy Keane and Paul Scholes was never properly replaced by Ferguson. Indeed, so badly was he missed, that Scholes found himself back in the Manchester United starting XI the same week he came out of retirement. But with the midfielder having departed for the second time, and not even the most egregious Carrick apologist daring to suggest he could emulate the qualities of Roy Keane in his pomp, Moyes has a real opportunity decisively to shape the Manchester United midfield for years to come.
Generally it is assumed that this is, in part, already underway; with many sources close to the club believing the recruitment of the highly rated Dutch international Kevin Strootman to be all but secured. But, whereas- no matter how invidiously- his own style of play has drawn closer comparisons with Keane, there may be an almost unique opportunity for Moyes to purchase a near tailor made replacement for the much revered Scholes, and at a price which makes the word "bargain" appear almost an understatement.
It was during the closing weeks of the La Liga season that rumours surrounding the contract of Italian born Spanish international Thiago Alcântara do Nascimento began to surface. Thiago, much favoured by Pep Guardiola, had found himself on the bench more often than not under Tito Vilanova, with the latter preferring the expensively acquired talents of Cesc Fabregas. This, it was said, would lead to a release clause of some 18 millions Euros being triggered, thus enabling a young man whose lavish abilities had drawn comparisons to more celebrated senior colleagues, Xavi and Andres Iniesta, to leave for a fraction of his market value.
Confirmation came after the Catalan giants rounded up their final game of yet another title winning campaign and- along with understandable widespread incredulity that Barca had left such a prize asset so exposed- came an inevitable clamour of suitors from among Europe's top clubs. The flames of speculation were, in part, fanned by the player's father and agent- the Brazilian World Cup winner Mazinho- who suggested he had been contacted by Barca's great rivals, Real Madrid.
The player himself, however, has been more circumspect, declining to announce any decision regarding his future before the end of the European Under-21 Championship despite, he revealed, being strongly lobbied by his friend, Spanish teammate and current United keeper, David DeGea. The strategy proved an ingenious one as he captained Spain to the championship, displaying all the desire, intricacy and elegance which he has made his trademark, all culminating in a spectacular hat-trick in his country's evisceration of Italy in the final.
Now, with his potential realised on the international stage, he and his father will be able to bargain for a bumper pay-package among Europe's elite, a position strengthened further still by what is a transfer fee well below his real worth. Should Moyes' wish to trump his continental rivals he will have to pay top-dollar, but should he wish to one day have his name uttered with the reverence of the likes of Busby and Ferguson, it could well be a price worth paying.
A young midfield partnership of Strootman and Thiago could be one to compete with the elites of Bayern, Real and Barca, and for some years. And, when contrasted with the want-a-way Wayne Rooney- whose extortionate £250k per week basic salary hasn't even begun to be justified by his performances of the past two seasons- the La Masia graduate would still represent an outstanding potential investment.
Talk still persists of a spectacular return for Cristiano Ronaldo to Old Trafford. Despite the vast sums Real are willing to offer in exchange for a contract extension, he is said to have his heart set on a return to Manchester. It would require a huge transfer fee, which could be justified on a commercial level alone, and a blockbuster signing like his would cause huge excitement amongst the fans. Thiago however, would be the far more considered signing as a long-term solution to a long-term problem. And, when Moyes' impact at Old Trafford is considered in retrospect, trumping even the great Sir Alex Ferguson in replacing Paul Scholes may be seen as decisive.