Welcome to the second week of BANTS!, the footballing column that shows football all the respect that football shows the League Cup.
Come at me, bro.
Some are born great, some achieve greatness, and some have greatness thrust upon them. And, if David Moyes is intent on disproving that he falls into the latter camp, news concerning his fumblings in the transfer market will need to be an aberration rather than a habit. His failure to address United's midfield mediocrity has seen Thiago Alacantara slip through his fingers, Cesc Fabregas turn his nose up, and Kevin Strootman sign for Roma. He has also engaged in some very undignified public bickering with Everton over permed, lanky, Belgian, Marouane Fellaini and the more diminutive full-back, Leighton Baines.
Marouane Fellaini
Of course, he finds himself managing among the elite for the first time and it is understandable that he make take some time to find his feet. However, as a man of considerable experience, even though he has only- technically- lead Manchester United for around eight weeks, one would expect him to be able to convert open goals which, if reports by more than one highly respected journalist are correct, he has failed to do quite spectacularly.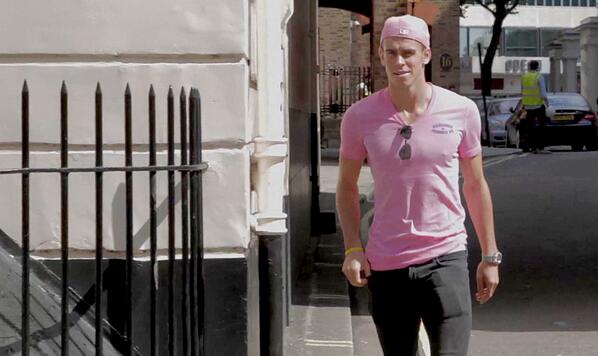 "Hello Boys."
As the Bale to Madrid saga rumbles on like some tedious sub-Dallas soap opera, his- supposedly- imminent arrival has inspired disquiet in one Mesut Ozil. The German midfielder is, apparently, dissatisfied with his wages and a "lack of affection" from Madrid, as well as certain publications who act, essentially, as mouthpieces for the club's senior officials and their interests. As a consequence, the player's father has been offering his son's services around Europe for £40m. One of those clubs, according to Graham Hunter, was Manchester United whom, Hunter claimed, had given him "no encouragement".
Now, while the robust qualities of Fellaini are obvious, no comparison can be made with Ozil who- despite a gargoylesque countenance- is rivaled by few players in the world for either technique or vision. Although a little brute force is perhaps the more pressing tactical need for United, Moyes reported disinterest- if true- may imply a failure to appreciate the standards that need to be upheld at a club of his stature. And, if so, one feels a little "professional guidance" may soon be forthcoming from upstairs in the shape of the voice of his illustrious predecessor.
Mesut Ozil
Incomings are not Moyes' only headache, however, as Mourinho's new self-styled identity as "the respectful one" lasted little more than hours, and a series of provocative comments queried United's bloody-mindedness over the the possible transfer of Wayne Rooney. All of this culminated in the most tedious fashion as Manchester United and Chelsea settled for a no-score draw on Monday night, most notable for Rooney starting and completing the game. He huffed and puffed (and the puffing started around the 15 minute mark), did one or two good things, one or two not so good. It is symptomatic of both the quality of the match and of the tendency to hyperbole of England's jingoistic media that he was so keenly lauded for what was, at best, a 7 out of 10 performance.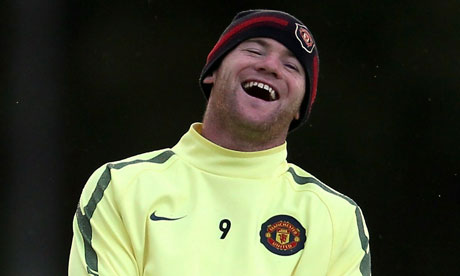 A cheeky bid from Arsenal...
Mourinho prodded a little further re:WAZZA during his post-match interview, but in truth, so many of the summer's transfer sagas seem set to drag on until the last day which, it seemed, had a dulling effect on most Premier League matches. Spurs, who appeared to have all but concluded their transfer business, attained a functional victory at home to Swansea, and also found themselves on the rough end of Chelsea's maneuvering. With the signature off Willian seemingly secured, Daniel Levy was furious that an agreed wage package was then torn up by the poster-boy for mendacious agent greed, Kia Joorabchian, as he hawked his client's services around other European clubs.
Kia Joorabchian
The one which ultimately bit was Chelsea, whose squad now possesses more "Number 10s" than a weight-watchers' Christmas party. It may, however, prove an ingenious move, as it could stifle Spurs outside title ambitions, which looked a great deal more likely had they acquired both he and Lamela. Despite tensions at the Lane, however, they must be relatively upbeat in comparison with their rivals at the Emirates Stadium, where fans wait with bated breath for the possible arrival of Yohan Cabaye.
World Class
The Toon are rumoured to want near £20m for the midfielder, who plays in similar positions to Ramsey, Carzola, Wilshere and Arteta, but not quite as well. "He either stays or he goes," said manager Alan Pardew. "The bottom line with a world class player is he has to go for world-class money." The problem for Newcastle fans isn't the position their team is in at present, it's the fact that they appear to be there without a paddle.
The Jobcentre? That way.
There was some other football played this week, but it wasn't as interesting as the transfer drama. No, really.