Or so it was at the beginning of the universe, according to the book of Genesis. And, as bleak as this image of a world before light, time, and life itself may be, it can't reasonably be said to be worse than the incalcitrant turgidity of the 2017 January transfer window.
Make deadline day great again.
Transfer speculation is possiby the most frivolous aspect of the most frivolous of passtimes that is following Premier League football and, as such, often provides a distraction from the more grave or banal minutiae of real world affairs. Transfer deadline day this past 31st January however had football fans consulting Donald Trump's twitter timeline, or watching another of Tim Farron's impotent Commons rants over Brexit in search of a distraction from the abyss that was Jim White's- now traditional- bi-annual countdown to the winter window "slamming shut".
Of the "Top Six"- as they are now obliged to be called- not one single first team player passed in through the doors. Arsenal once again determined that they might claim their first league title since Jose Antonio Reyes was a top prospect without a world class striker. World class strikers being something Arsene Wenger now regards as a hateful myth to impugn the abilities of his scouting staff and his own oil tanker-like maouvering in the transfer market.
Arsenal scout tries to woo a world class striker.
North London neighbours Spurs predictably failed to learn the lesson of last season by once again failing to strengthen, the Gollum of Premier League football chairmen, Daniel Levy, jealously guarding his father-in-law's many millions like the inheretance he knows might be riding on it.
Daniel Levy
Despite an adolescent tantrum, the like of which he typically reserves for the pitch, Diego Costa was tamed by Antonio Conte, meaning that Chelsea did not need to pay over the odds for reinforcements up front, and will now wait til the summer, as Michy Batshuayi continues to gather dust on the bench like some forgotten but expensive family heir loom in the corner of a lightless attic.
There was more moderate activity in the middle of the table where Stoke City finally paid West Brom the £15m ransom fee for the release of Saido Berahino. It reamains to be seen what psychological scars the striker will bring with him to The Potteries. Terry Waite may have been chained to a radiator for five years, but at least he wasn't forced to watch The Baggies by Tony Pulis.
Saido Berahino is brought in for his medical.
No, it was near the bottom where the only true signs of life were to be found, though the haunted expression on David Moyes' face is unlikely to be much softened by the additions of Bryan Oviedo, Daron Gibson and Joleon Lescott, the latter pair now so many years from their halcyon days of being mediocre players at successful clubs that it is a surprise to learn that they haven't been at Sunderland for years.
Still, at least the chairman secured an improbable £14m fee from fellow strugglers Crystal Palace. Things have failed to change for the better with sufficient alacrity under former England manager and latent butcher Sam Allardyce, and the club threw around £40m at the situation in the hope of survival. In addition to permanent signings (which included two left-backs) came Mamadou Sakho on loan. The tardy Frenchman having yet to play a game this season having fallen out with sexy German hipster-tramp Jurgen Klopp in the summer.
Sakho is known to have taught French to youngsters in Liverpool, lucky for James Tomkins who will have learnt the expression, "For the love of Christ, get goal-side!" in good time for his holidays.
Perennial Galactico managerial bridesmaid Paul Clement took over a Swansea side badly in need of reinforcements. His squad, top heavy with good technical- if flaky and lightweight- midfielders and quick but hopelessly inconsisent wingers and immediately set about adding a couple more in the shape of Tom Carroll from Spurs and Luciano Narsingh from PSV. An unfathomably long-term target arrived in the shape of Martin Olsson arrived from Norwich, who despite relatively mediocre ability, looks like Roberto Carlos to Swans' fans in comparison to the chancers that have occupied their left-back berth in recent seasons.
Jordan Ayew
The entire Swansea City transfer window outlay is unlikely to be in excess of £12m, which will please penny-pinching Chairman Huw Jenkins, whose 2011 halo has slipped so far it looks like a noose. However, he did exhibit a little of the old magic by finally ushering annual
British Asian Footballer of the Year
winner Neil Taylor out of the door to Aston Villa. And all he had to do in return was take Jordan Ayew (very much the Peter Hitchens of the Ayew brothers) off their hands. There wasn't a better deal this window.
And that was basically it. Claudio Ranieri continued his post title winning comedown at Leicester with his third doomed attempt in 6 months at replacing N'Golo Kante;
Aitor
Karanka
at Boro sulkily acquired a couple of Championship strikers in preparation for next season, and Watford managed to flog Odion Ighalo to China for £20m on the basis of three good months at the start of last season. The whole thing had a sort of listless slightly anxious feel to it, like a Sunday night ITV comedy drama.
Sky Sports News auditions.
And, yet, despite promising ourselves we won't, we'll do it all again in the summer. Jim White and his tie, and whichever glamour model they've recently captured and taught to read sat next to him; endless regurgitated speculation in tabloids and on blogs; multiple anonymous ITK wankers posing as secret football agents; Arsene Wenger pretending there are no strikers in the world, but he really has the money to buy one should he turn up, honest; and Manchester United spending the GDP of North Korea to finish sixth.
And if, as ever, it disappoints, there's always Trump's twitter feed... God help us all...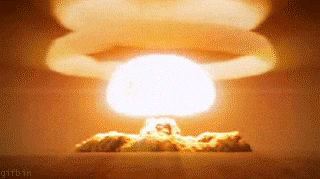 Fuck it...